Air Traffic Management
The Air Traffic Management Division of the Department is responsible for the provision of air traffic services for the safe and efficient operations of aircraft within the Hong Kong Flight Information Region (HKFIR), which has a total area of 276 000 km2 and extends over the South China Sea to some 370 km to the east and south-east of Hong Kong and 580 km to the south. It also provides quality telecommunication services for the Hong Kong aviation community and acts as an important node in the global aeronautical communication network. The work involves: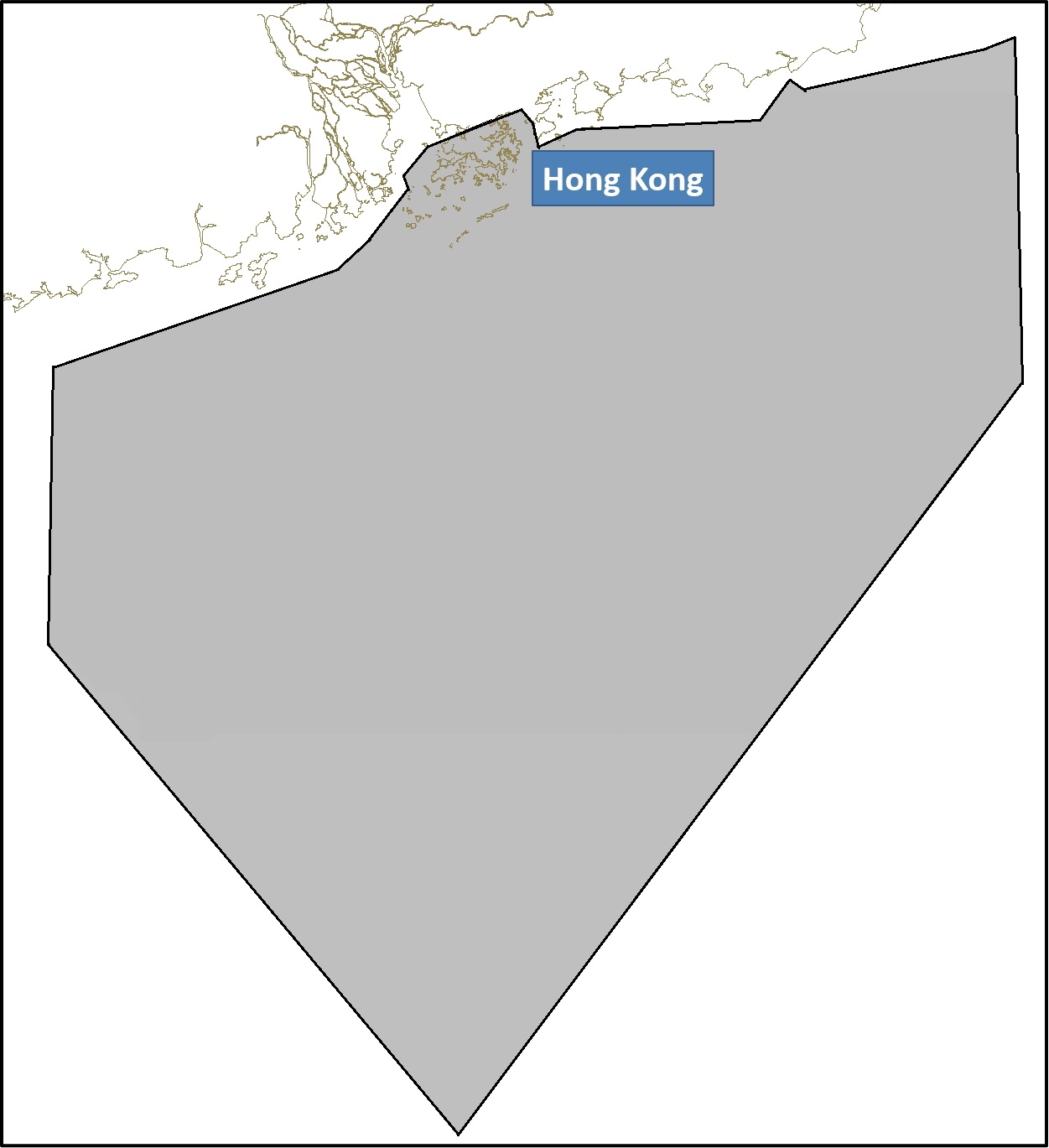 The Hong Kong Flight Information Region
(area in grey)
providing positive control over all air traffic to ensure aviation safety;
providing information essential for the safe and efficient conduct of flights;
designing flight routes and aircraft arrival/departure procedures;
co-ordinating, in conjunction with Airport Authority Hong Kong (AAHK), periodic review of the capacity of the runways to meet demand;
alerting appropriate organisations regarding aircraft in need of search and rescue services and co-ordinating search and rescue missions;
operating the Aeronautical Telecommunication Network (ATN) between Hong Kong and adjacent Flight Information Regions and providing aeronautical services to airlines and aviation partners as well as aeronautical broadcast services to aircraft;
maintaining close liaison with civil aviation authorities of the Mainland and Macao to review and evaluate air traffic control (ATC) and flight procedures for airports in the Pearl River Delta region;
maintaining close liaison with AAHK and industry partners to improve the safety and efficiency of operations at Hong Kong International Airport (HKIA);
co-ordinating with neighbouring Area Control Centres (ACCs) in the implementation of updated ATC procedures;
participating actively in the International Civil Aviation Organization (ICAO) working group, task force and panel meetings in the areas of air traffic management and airspace capacity enhancement; and
providing professional and technical training to all ATC staff to ensure that competence is maintained up to the highest possible standard.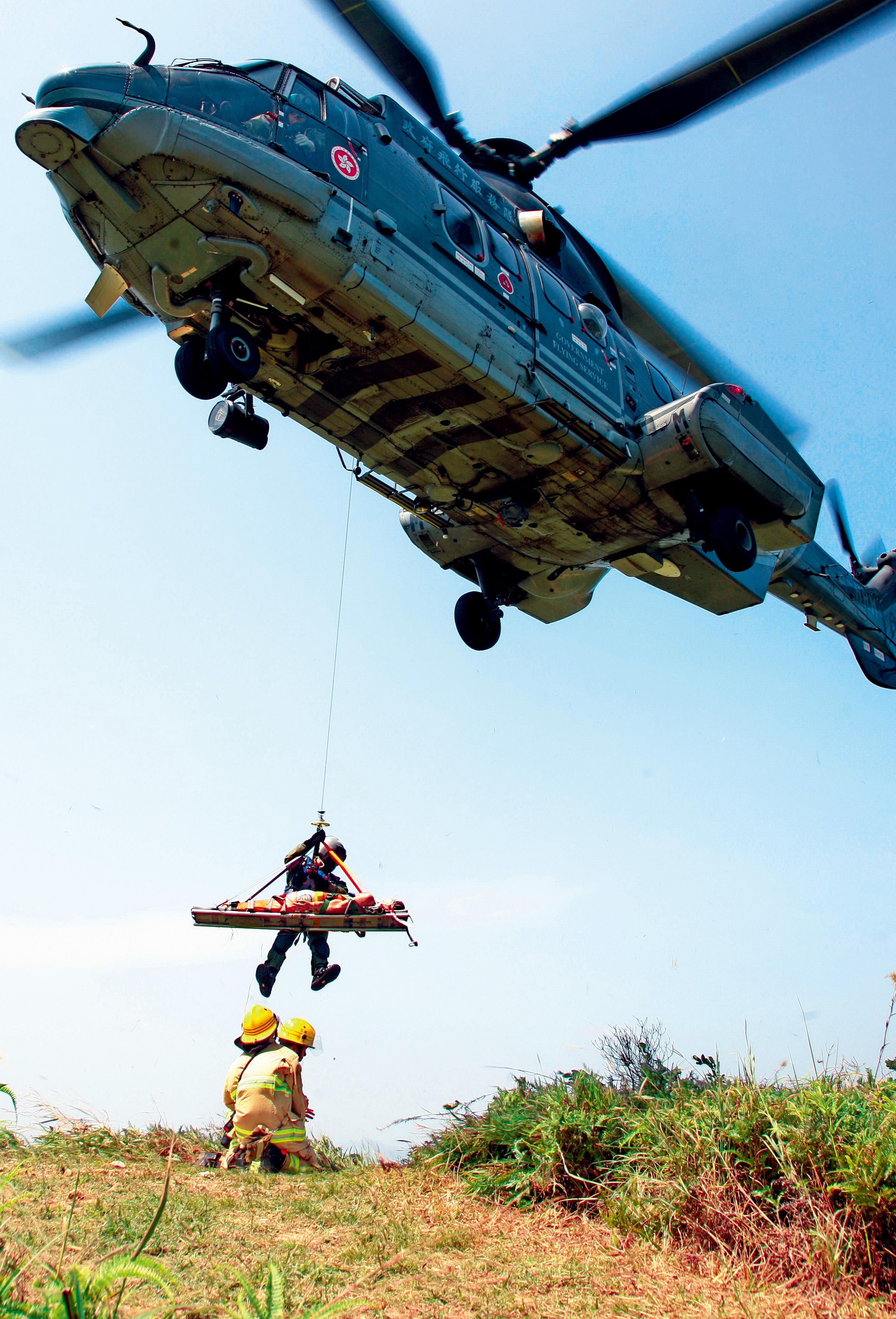 The Division also establishes an Aeronautical Information Management Centre (AIMC). This Centre provides an aeronautical information service to the airline personnel and pilots through publications including Aeronautical Information Publication (AIP), Aeronautical Information Circular (AIC) and Notice to Airmen (NOTAM).
Air Traffic Control Facilities
The Air Traffic Control Centre at CAD Headquarters, equipped with advanced radar displays and modern communication equipment, provides approach control and area control services to traffic in the HKFIR.
Radar is used as the primary means for displaying traffic. Air Traffic Controllers maintain radio communication with pilots and all instructions are given in English using standard phraseologies and procedures as laid down by ICAO.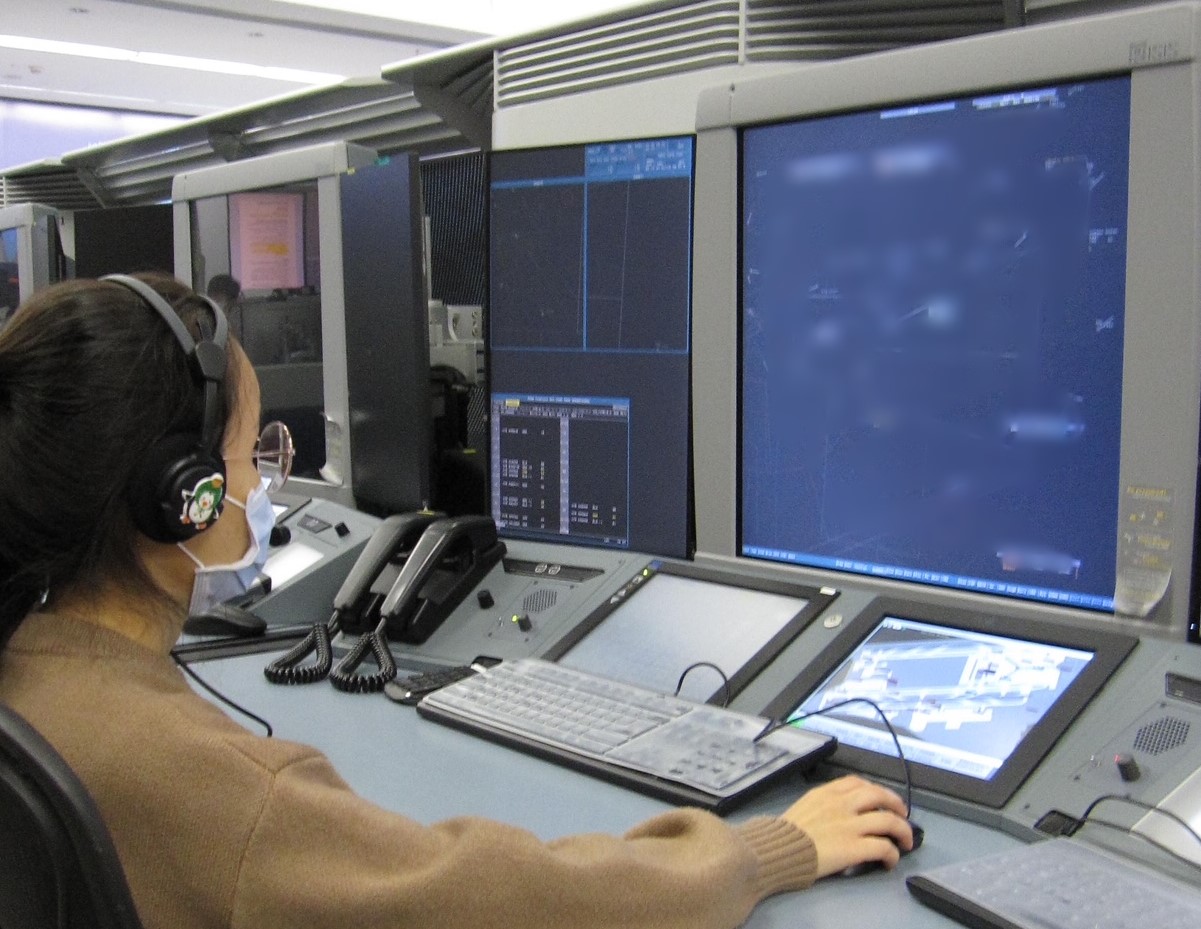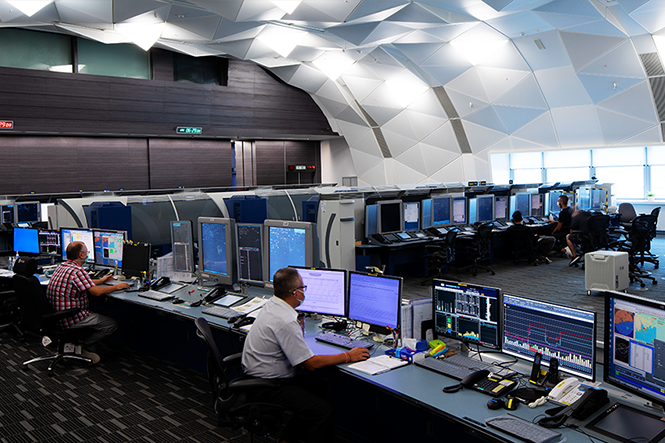 Aerodrome traffic including aircraft taking-off and landing on the runway as well as aircraft movements on the taxiways and parking aprons are controlled by Aerodrome Control from the Air Traffic Control Tower located at HKIA. A Surface Movement Radar atop the Air Traffic Control Tower provides accurate aircraft and vehicle position information to assist the Air Traffic Controllers under low visibility conditions and night time operations.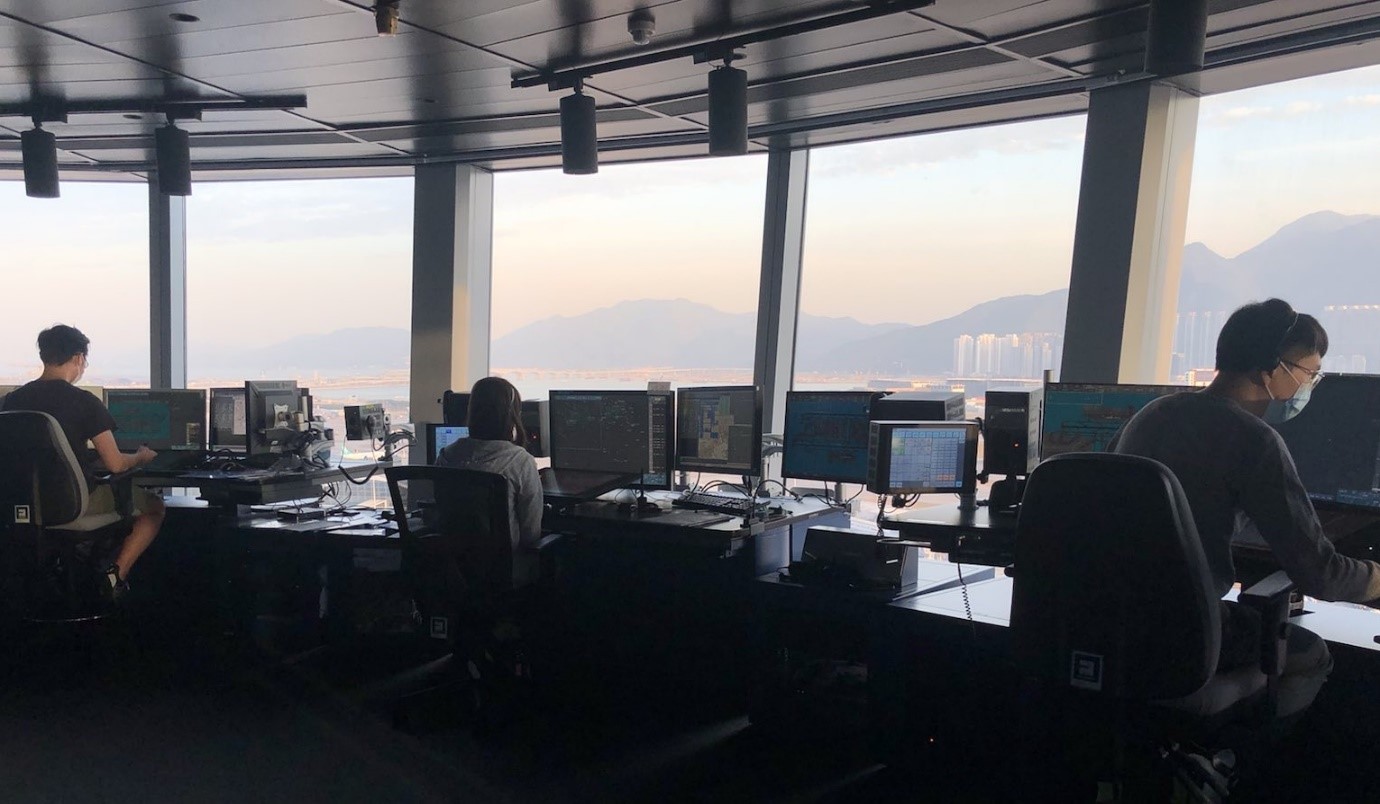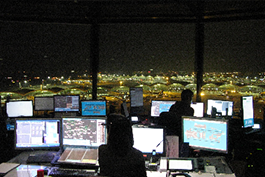 In the event of aircraft emergencies or an aircraft is in need of search and rescue assistance, the Search and Rescue Co-ordination Centre at CAD Headquarters will be activated to co-ordinate the mission.
CAD Headquarters is also equipped with air traffic control surveillance simulators and aerodrome control simulator to facilitate the practical training of all air traffic control personnel.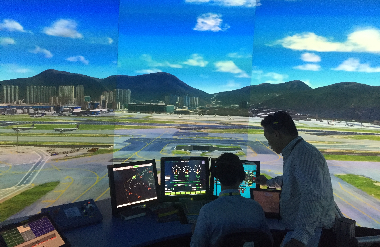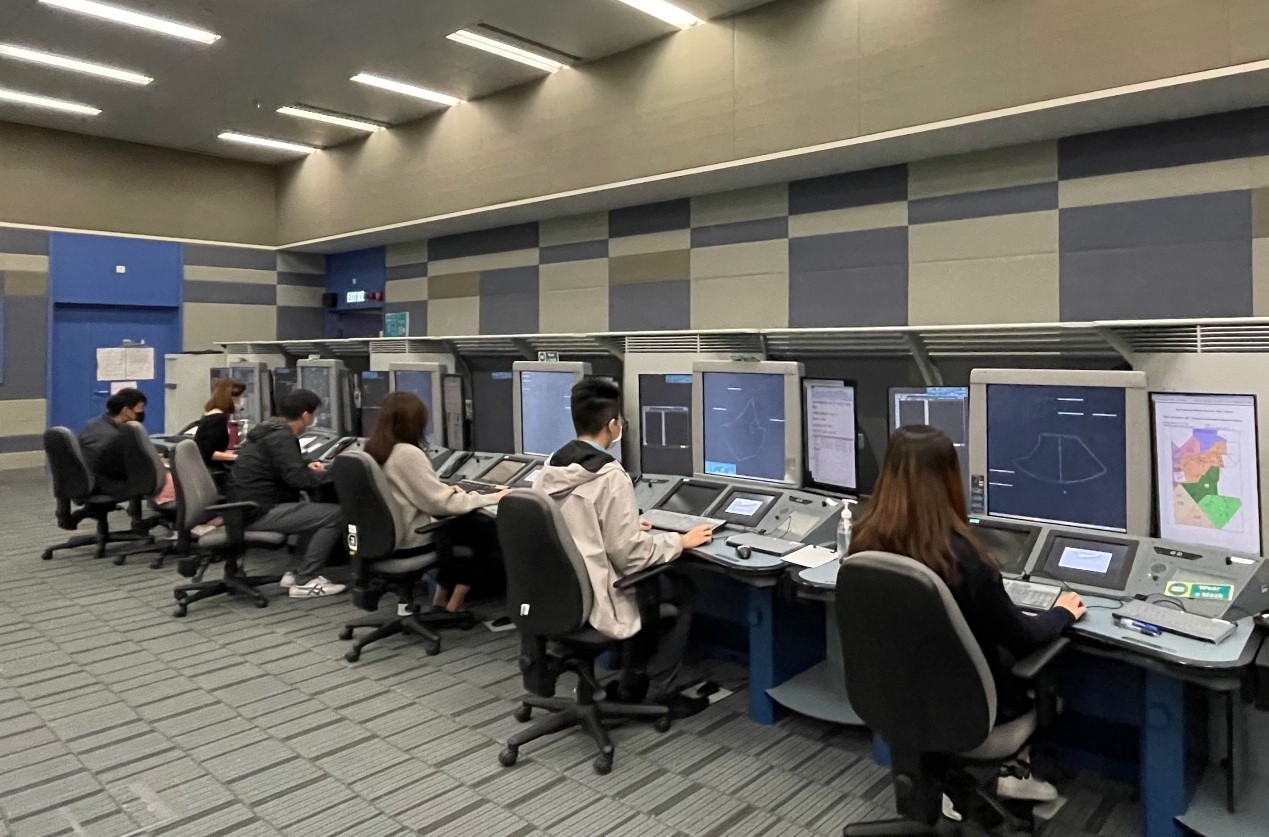 Please click here for training information of Air Traffic Control Officer (ATCO) and Aeronautical Communication Officer (ACO)
Please click here for recruitment Information of Air Traffic Control Officer (ATCO) and Aeronautical Communication Officer (ACO)
Aeronautical Communication Services
The Telecommunications Unit of the Division is responsible for providing the Aeronautical Fixed and Aeronautical Broadcast Services. These services are supported by staff of the Aeronautical Communications Officer (ACO) Grade. In their course of work, the ACO are required to make use of various equipment in the Aeronautical Network Centre to conduct aeronautical communications with air traffic control centers/airports in the world and broadcast meteorological information essential to safe flight operations.