Welcome to the Aviation Education Path
The objective of incorporating the Aviation Education Path facilities at the Civil Aviation Department Headquarters is to promote the interest and knowledge of the general public in aviation, particularly that of the younger generation. In the Aviation Education Path you will see a variety of themed exhibits, including :
The history and latest aviation development in Hong Kong
Roles and responsibilities of the Civil Aviation Department
How safety and operational efficiency is achieved in aviation
The worldwide air transport network
Importance of global cooperation in aviation
Come visit us at the Aviation Education Path and join us in the Immersed Flight Simulation, where you can experience a virtual landing at the Hong Kong International Airport from the pilot seat of a modern jetliner.
Explore the Aviation Education Path
Interactive Tour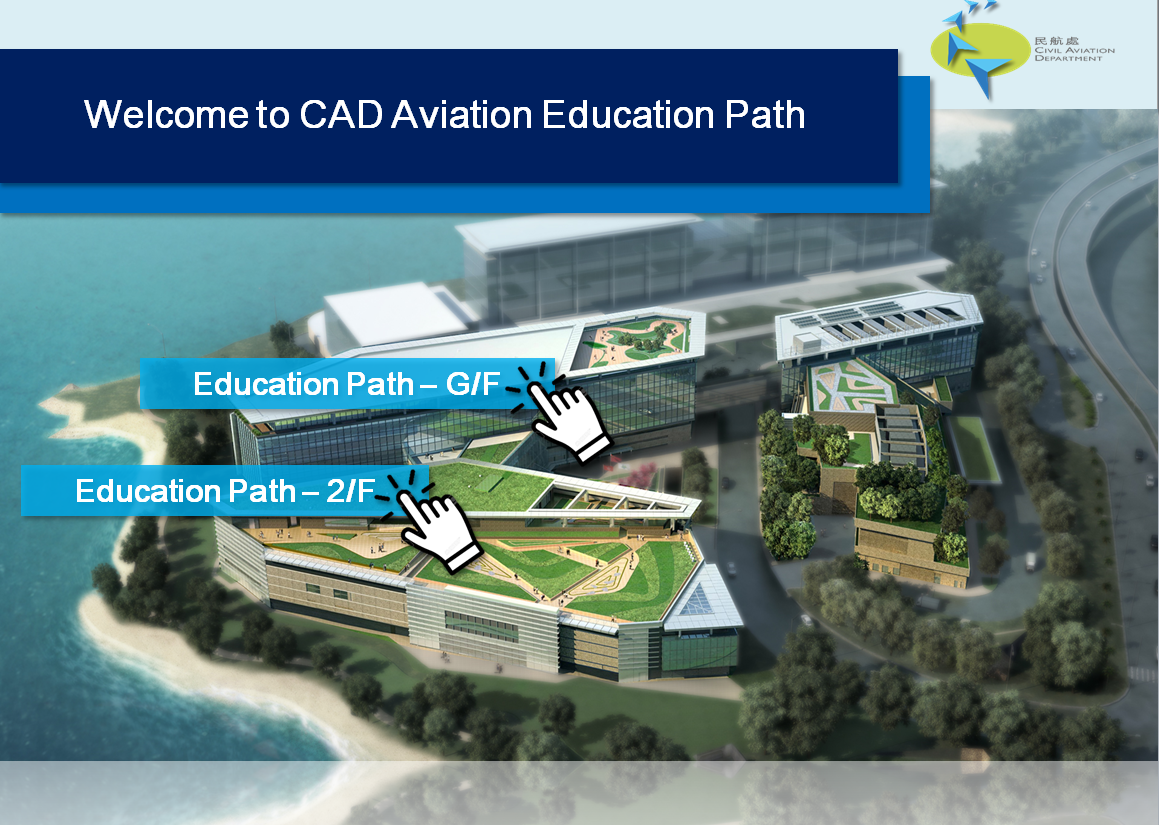 Videos
Visit the Aviation Education Path
Group Booking for Guided Tours
Reservation should be made by one of the following methods.
Submitting the E-form here.
Completing the Application Form here and fax it to 2234 9431 or email to enquiry@cad.gov.hk.
Except public holidays, the following time slots are normally available for booking:
Monday to Friday (10am to 11:15 pm, 1 pm to 2 pm and 3:15 pm to 4:30 pm)
Inclement Weather Arrangement
The Education Path will be closed whenever the following weather warning(s) is(are) issued by the Hong Kong Observatory:
Tropical Cyclone Pre-No. 8 Special Announcement; or
Black Rainstorm Warning Signal.
Address
CAD Headquarters
1 Tung Fai Road
Hong Kong International Airport
Lantau, Hong Kong
Location Map
(Click the map to enlarge image)